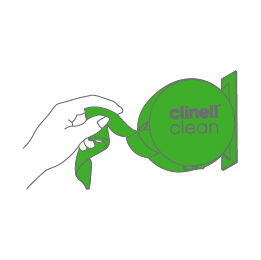 Select a suitable length of tape and tear through the roll so that you have a strip of indicators.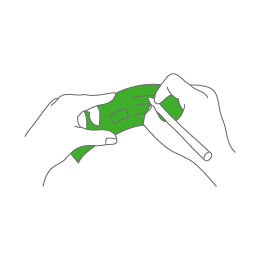 Clearly tick the 'I am clean' box and write your name, the time and the date in the area provided.
Loop the strip across the object, ensuring the coloured side is facing out and the dated strip is visible.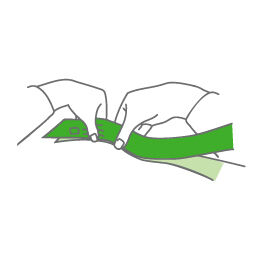 To join the ends of the tape, firmly press the two sides together & smooth to bind the sticky underside.